Have you ever noticed the large crowds lingering around the main entrance of the departure gates at Australia's international airports?
You'd generally find two kinds of people there; a minority bidding their loved ones farewell and a majority frantically filling out their outgoing passenger card.
As of the 1st of July, 2017, these crowds have thoroughly thinned out with the elimination of the outgoing passenger cards.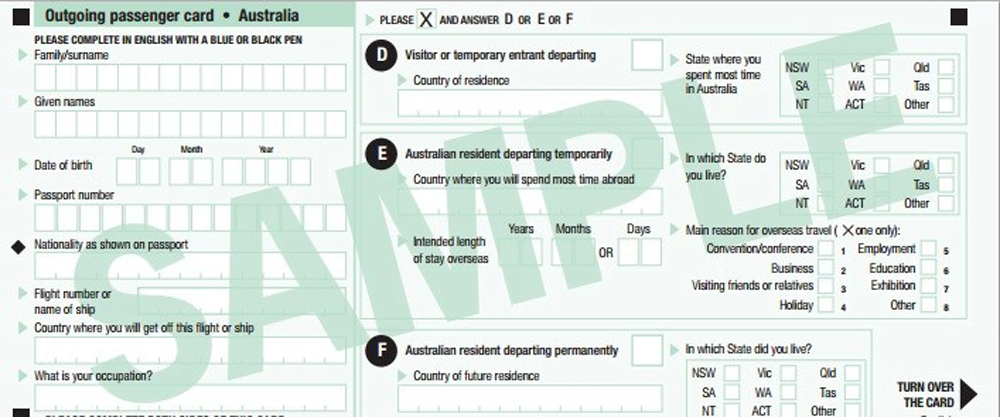 The Minister for Immigration and Border Protection, The Hon Peter Dutton MP, said the Government is committed to improving the traveller experience. Reducing regulation such as this one aims to get travellers to their destination more quickly by supporting a "move towards a more seamless, secure and simplified clearance process."
Those entering Australia will still be required to fill out the paper-based incoming passenger card. The information collected on both the outgoing and incoming passenger cards are very similar in nature with additional information data collected from the latter.
Therefore, data will still be collected, measured and provided to users without the burden of having to provide the same information multiple times.