Whether you're running a national or global business, corporate travel is an essential investment in the success of your organisation. Travel expenses are generally the second or third highest cost after wages. With outsourcing travel management to experts, your corporate travel costs don't have to spiral out of control.
An increasing number of businesses are realising the benefits of outsourcing their travel to professional corporate travel management companies (TMCs).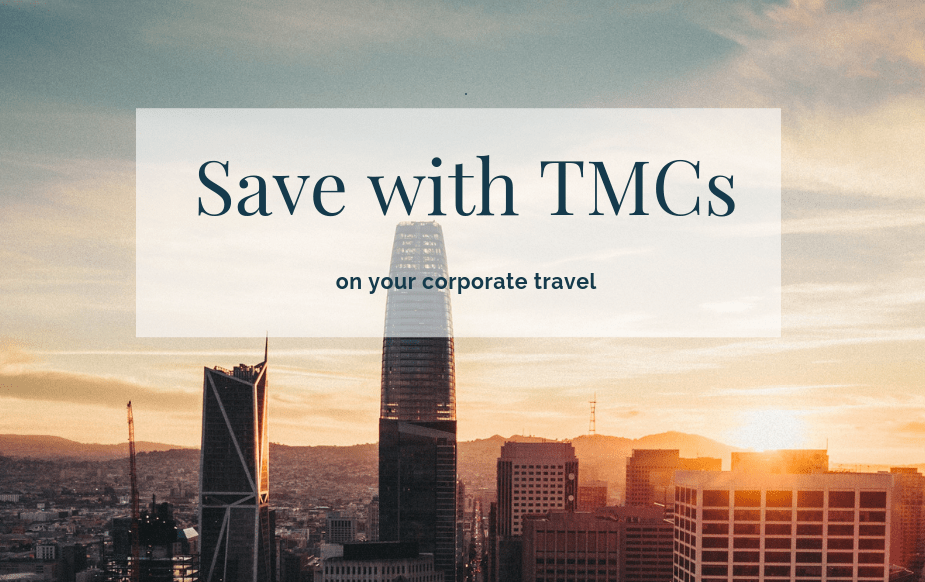 Here are seven ways placing your corporate travel in the hands of a professional TMC can save your business.
1.   Save by streamlining your processes.
When you use a TMC, you have one central person or team managing all your travel requirements. This means processes can be more easily streamlined rather than having various people involved in booking travel.
2.   Save by managing KPIs and meeting performance targets.
Setting and measuring KPIs is easier when you're only dealing with one supplier. Performance is easier to keep track of, so you can see what's working and what isn't at a glance. TMCs can provide regular reporting and added transparency regarding your corporate travel costs.
3.   Save by keeping track of budgets and travel spend.
Trying to ensure multiple employees stay on budget and adhere to company policies when they are booking their corporate travel can be challenging. If you have a strong policy in place, you'll minimise non-compliance and even eliminate it if the TMC uses the right tools.
4.   Save by increasing staff productivity.
When they don't have to spend time arranging travel, your employees can focus on what they do best. This can improve productivity because staff will not be distracted with travel concerns that can take hours to manage. Instead, they can do the jobs they're hired to do.
5.   Save with more effective problem-solving.
If an employee gets stranded at the airport, misses their connecting flight or loses their luggage, an experienced TMC will know how to handle the situation in the most effective, cost-saving way. This reduces the likelihood that a travel mishap will lead to a budget blowout or other unfortunate consequences.
6.   Save with negotiated discounts.
Most TMCs have negotiated discounts with providers including car hire companies, hotels and airlines. Working with them lets you access these discounts and save money.
7.   Save time with tools.
Good TMCs use technology to their advantage. Online booking tools like Alienta help simplify the process of booking travel and allow you to access the best fares and rates possible on even rail and ferries. This not only saves your business money, it saves time as you know your employees are taking the fastest route from A to B (and C, D and E).
For businesses that rely on travel for their survival and growth, the cost can be significant. Outsourcing your travel management affords you the dual benefits of being able to save, while also getting a better level of service.