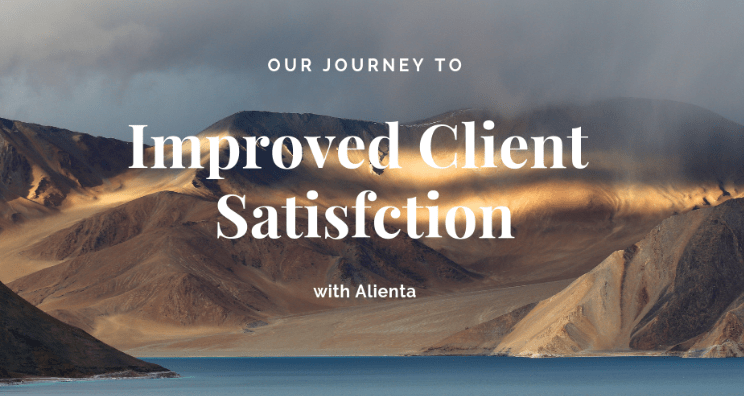 Nowadays, a TMC is as good as the tools it uses. I can say that one of the best decisions I've made as General Manager of JC Travel, is arm the team with a new weapon. Its name is Alienta, and it's the newest online booking tool (OBT) for corporate travel.
Before Alienta, we were using a global corporate OBT. As soon as I received a demo for Alienta, I couldn't wait to make the switch.
Our clients have significantly benefited from the change. And I believe this has given us the edge over companies that aren't using Alienta.
Here's why.
Transforming the customer experience
Typically, OBTs don't allow clients to book international travel themselves. They have to go through a travel consultant paying an "offline" service fee. While this can be costly, it also takes the power out of their hands. It makes them dependent on their travel agency for the best deals, itineraries and turnaround time.
Since making the switch to Alienta, our clients are able to book their own international travel online. They can have any international itinerary at their fingertips, at any time, for up to 18 legs.
I understand eliminating this pain point decreases our potential income. However, it never fazed me. The way I see it, when our clients are happy, it's much easier to build a long-term relationship and acquire new customers. There's nothing wrong with putting the power firmly where it should be, in the hands of the customer.
Solving pain points
While global booking tools are useful, they do come with certain limitations. There were three main ways our previous tools weren't letting us meet our clients' expectations.. the way we wanted to anyway.
1. Limitations around customising services
Many OBTs have a one-size-fits-all approach. They simply don't take into consideration different company travel policies.
The inability to tailor our services to individual clients meant they weren't receiving the bespoke attention they deserved. Alienta allows us to customise our services to each of our clients. It's like the difference between getting a tailored suit and one off the rack at a chain store.
2. Lengthy delays dealing with system errors
With our old system, all errors had to be reported to the technology provider and it could take the team weeks to get an answer. This led to a great deal of frustration for clients, and made it hard for us to provide the quality of customer service we wanted. With Alienta, system errors are automatically sent to our team of consultants. This ensures swift issue-handling.
3. Slow implementation
In other systems, it could take anything from three weeks to a month to set up new clients. With Alienta, we can set up clients in hours or less than a week at most.
What do our clients think of Alienta?
Because Alienta has so many features, clients are able to do things they couldn't using our previous tools. So far, the feedback communicated directly to myself, as well as the team, has been overwhelmingly positive. Here are some of the features our customers have commented on:
Easy personalisation to company travel policy and finance billing requirements
Logical navigation around the system, making it faster to find what you want
Simpler user log in process and general ease of use
Hotel searches populating in a display map as well as list form is one of the favourites
Easy transfer from the previous booking tool
The comfort of knowing that they can leave a note or question for the agency at any time during the process
Our clients can draft their own itineraries, save them, manage and use their airline credits through Alienta (a significant challenge with most OBTs).
Most importantly, our clients don't have to deal with issues themselves. If an error occurs, it comes to us automatically. They don't have to do anything nor wait weeks for errors to get fixed.
Because we can now save time on the booking process, we're able to focus on the business and provide the bespoke level of service we promise at JC Travel.
I can vouch that Alienta is designed from a customer's perspective, unlike other tools which are designed from a travel agent's perspective. This is the core of what makes it valuable. It's why Alienta fits perfectly with our philosophy of putting the customer first.